Greeting from the President & CEO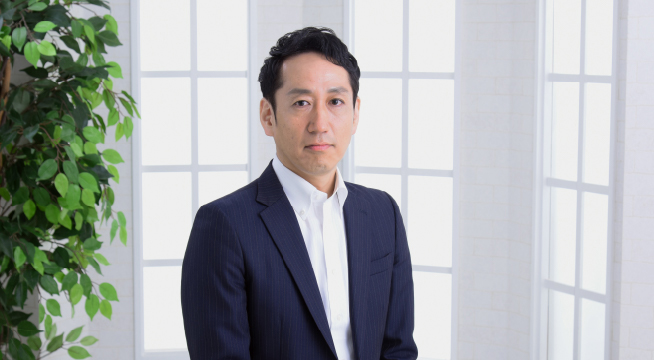 FITEC Corporation, launched in 1987 as a spin-off of the Information System Division of Furukawa Electric Co., Ltd., has concentrated its efforts on viewing issues from the perspective of clients and then devising and delivering solutions to those challenges. In October 2017, as we commemorate the 30th anniversary of our establishment, we will mark a new beginning for the company with the transfer of 51% of our outstanding shares to Fujitsu, Ltd., giving Fujitsu 51% ownership and FITEC 49%. The merging of Fujitsu's cutting-edge ICT technologies with the core expertise we have accumulated in manufacturing and enterprise systems will enable us to provide even more innovative solutions and offer higher quality to our clients.
FITEC's true strengths are our knowledge of manufacturing environments, and our ability to apply our operational expertise in strategy, planning, construction, maintenance and operation to comprehensive system management. Going forward, we intend to propose ICT solutions to the Furukawa Electric Group and numerous private- and public-sector organizations while capitalizing on the advanced ICT technologies of Fujitsu, and to continue delivering solutions of the highest-possible quality to our customers.
"Our company shall seek to acquire greater knowledge and stronger organizational abilities, as well as to create new value, by actively employing leading-edge information technologies and providing optimal solutions," is the essence of our corporate philosophy, and the driving force behind our endeavors since our inception. FITEC's activities can be characterized in the following ways:
Become well-versed in the businesses pursued by our clients and offer proposals and solutions to resolve client issues (including potential needs)
Propose solutions contributing to the enhancement of our clients' businesses, performance and competitive capabilities
Provide first-rate consulting and proposals toward reform and improvement of operational processes
Cultivate creative personnel from a global perspective
We look forward to tackling the many challenges we face in these highly volatile times by unifying the aspirations of our employees with those of our customers, whom we regard as so much more than just 'clients.' It is indeed an honor for us to work toward growth and expansion with our clients and our other stakeholders, and we are truly grateful for your continued guidance and support.
Yasuyuki Takahashi
President & CEO
FITEC Corporation